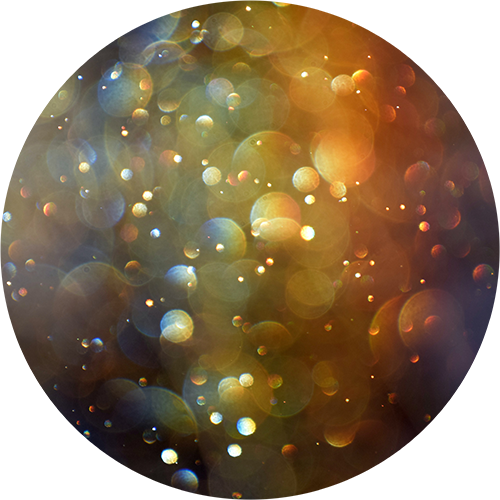 Why can't I find a shred of peace of mind?
These clouds, they block out the sun
H
ope is a weed.
Enabran had overheard this once spoken by a grizzled apothecary of the Weald when he was still cutting his antlers, and recoiled enough at the comparison to return - days later - to question what she meant. To hear his mother tell it, weeds could do nothing but bind the roots useful flora and defile the beauty of Sindri's holy sites. What kinship held they with hope?
Chuckling warmly, the herbalist had drawn him close with a sweep of her tail, gentle and eager to impart the wisdom of her hard-won years. And it was that wisdom that came back to him as a rogue breeze combed like soothing fingertips through his mane and scattered a dazzle of rainbows across the dreary ruins around him...and whispered.
He breathed in sharply.
For the first time in a long time, the dragon Fear lay slumbering peacefully in his breast, and the light that painted the ruins fell also upon the delicate petals of a completely different emotion blossoming stubbornly between the beast's claws.
Hope.
The essence of that moment would remain with him forever, his reverence more potent than amber, but in the shadow of the shattered crystal the embrace came and went with the wind. Before he fully understood the overwhelming flood of unselfish love - a love he had never received from his mother - it departed, and he was left alone once more in the crumbling grey.
Enabran circled in place, looking himself over with unshed tears glistening in his eyes. Around him, the ruins of the crystal spire stood watch in perfect silence. Nothing had changed, and yet everything was different. He craned his neck again up toward the fractured crystal and could not contain the glittering tracers rising off his hair like dust suspended in a sunbeam. "Thank you, Allmother."
Then, cradling her words and the fragile flower of hope tightly in his breast, he spun on a heel and bounded dutifully southward.
---
Finding his way to Dolumar was more the journey Enabran had expected when he'd first resolved to leave the Weald. The lands of Mythos reached far beyond the horizon in all directions, and when the blue stallion could not rely on travelers' courtesies to point the way, he measured his progress by the sun and the stars. Sometimes, he would inquire about nettlebrush to passers-by, but would be reduced to awkward stammering the moment anyone showed enough interest to investigate.
Not that he feared their judgment. Far from it. Enabran had been judged his entire life, and it had never deterred him from his path. No, he feared only a corruption of that moment by the unwanted scrutiny of others. That was
his
emotional support divine encounter.
Ever unafraid of toil, Enabran at last found himself on the far outskirts of Dolumar as the shadows lengthened toward sunset. And, now that he had finally arrived where the Allmother's whispers had sent him, he found it mercifully easy to locate a (relatively) small stand of nettlebrush shrubs on his own. He'd been quietly dreading the prospect of asking for help when the peculiar plant's danger was decidedly no longer theoretically. All children of the forest learn what can and cannot be eaten, and why - yet here he was, seeking out a
cannot
with a dog's foolhardy trust that he would pass through the eye of the storm and earn the forgiveness he sought.
After all, did he not deserve to be punished?
Squaring off against the nettlebrush he had chosen as his...opponent?, Enabran danced in place, his anxious hoofbeats muffled by the foreign press of sand. All that arrested him now - as before - was a fear of the unknown.
You are a foreigner no longer
, came the echo of a whisper, a mother's welcoming embrace of a son. It was time.
Enabran crept toward the nettlebrush, muscles taut as bowstrings, twitching with every crackle and scrape of wind-tousled branches. Not until he drew perilously near did the first
snap!
of thorns erupt from a branch just past his flank, spooking him into a jittering hop as they buried themselves impotently in the sand. He lunged in that moment with teeth bared for the new-growth tip of a branch, stripping it of its leaves (already paper-dry and bitter on his tongue) and a small thorn. But as he rounded the other side of the shrub triumphantly chewing his prize, he was struck with a blinding flood of evening sunlight.
He stumbled in the loose sand gathered at the base of the nettlebrush.
Snap!
Two white-hot lances of pain radiated through his shoulder and ribs as the tree's brutal weapons found their marks. Enabran squealed in shock, clambering clear and straining through his panic to extract the poisonous barbs. The one in his side tore a bloody wound as he yanked its hooked tip out of his flesh. He lipped frantically, uselessly, for the thorn embedded in the meat of his shoulder, smearing blood and nettlebrush ichor across the deep blue of his hide. The poison
burned
as it diffused through his veins and what little he had swallowed turned to glass in his stomach.
Already the desert swayed and warped before his eyes, clawed greedily at his hooves. Like a laughing giant the nettlebrush bade him to bow. He fell to one knee; sweating, shivering, stood up again in defiance and fear of what he could no longer stop. Maybe he
should
have brought a guide. He did not want to die alone, unremembered, lost eternally to his pursuit of virtue.
You are a foreigner no longer,
came the echo again. It was clearer now, closer, as though if he could just calm his fevered breath he might reach out and touch the one that embraced him.
He reached - and went down again, wallowing, unable to rise as the sand and fiery sunset sky heaved and whorled around him.
- Enabran -
And as the days go by, I question what's wrong or right
These words are my only song.